Our Catering providers (Derbyshire catering) are in place at Chellaston Academy. This is in line with other QEGSMAT secondary schools and we are delighted to have them in the Academy. We are particularly pleased that they use more sustainable and recyclable packaging.
Please see the menu here –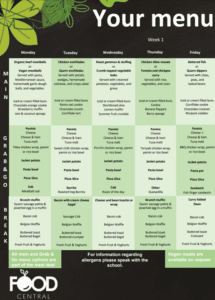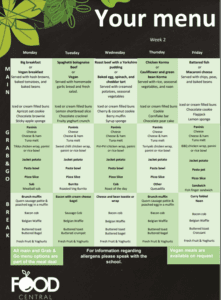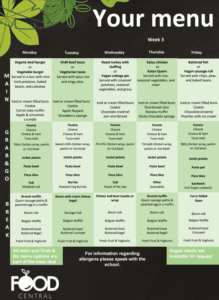 We ask that Parentpay accounts have sufficient monies on them at all times.
Free School Meals
To apply for Free School Meals please click here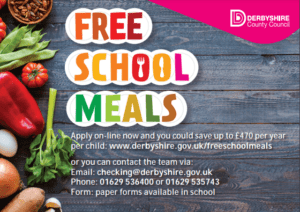 Medical Diets and Intolerances
Derbyshire Catering Service believe that the provision of medical diets is an important part of the service we offer to pupils, parents/carers and schools. All requests for medical diets must be accompanied by medical confirmation from a health professional. A bespoke menu will then be created to suit your child's requirements.
If your child requires a medical diet please ask the school for a form or alternatively click on the links below to download a form:
Pricing
The current price list provided by Derbyshire County Council is available to view from the link below: