Child at Risk of Exploitation (CRE/CSE)
Safe and Sound
Whether you are worried about your own situation, a friend, your child, or are a professional working with young people, safe and sound are here to help everyone end child exploitation forever.
Derbyshire's specialist child expoilatation charity, Safe and Sound, has launched a new far reaching programme in response to the increased vulnerabilities amongst children and young people to wider exploitation. The charity says that increased isolation, online grooming and pressure on family finances during the pandemic has led to a rise in the number of children and young people becoming vulnerable to exploitation.
Sexual Violence
SV2 is a charity commissioned by NHS England, Derbyshire Constabulary and Derbyshire County Council to provide the County's Sexual Assault Referral Centre (SARC) service.
SV2 provides a range of therapy services for adults and children including art therapy for children aged 0-13. SV2 works with victims/survivors of sexual violence and abuse to Inform, Support, Protect and Empower them
Click here to be directed to SV2.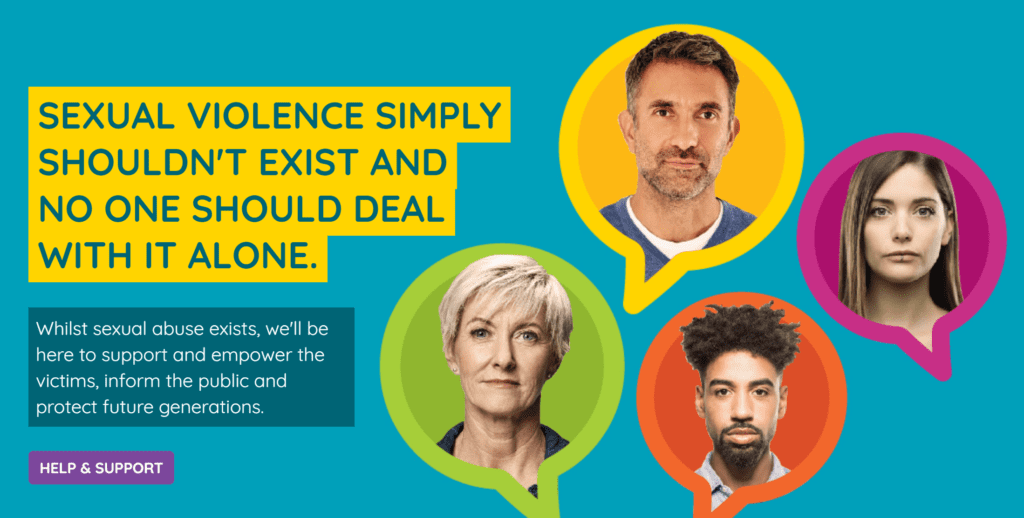 NSPCC Support Line
The New NSPCC support line will offer the following:
All children and young people making current and non-recent disclosures of sexual harassment or abuse on school grounds within school time, and incidents linked to school in any capacity
Any children or young people who want to talk about being involved or witnessing any incidents
Any adults who have experienced non-recent abuse
Parents and carers who have any concerns about their own or other children
Professionals who work in schools and need support in this or related issues.
Young people and adults can contact the NSPCC helpline, Report Abuse in Education on 0800 136 663 or email help@nspcc.org.uk
Visit the website here for more information.