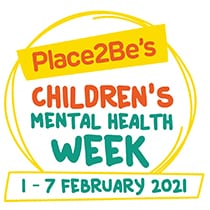 We're proud to be supporting @Place2Be's #ChildrensMentalHealthWeek (1-7February). Join us and help to shine a light on the importance of children andyoung people's #mentalhealth. Find out more and download your freeresources today: childrensmentalhealthweek.org.uk
1 in 6 children and young people have a diagnosable #mentalhealth condition.This week, we're supporting @Place2Be's #ChildrensMentalHealthWeek -raising awareness of the importance of children and young people's mentalhealth
Students can explore our Wellbeing firely area to see motivational videos each day from our school staff!
Action for Happiness are a superb organisation, commited to building a happier and more caring society. AFH want to encourage people to care less about what they can get just for themselves, but more about the happiness of others.
Resources, ideas, encouragement and inspiration can be found on their superb website, alongside their yearly Happiness Calendar. Please follow the link below which will take you directly there!
https://www.actionforhappiness.org/