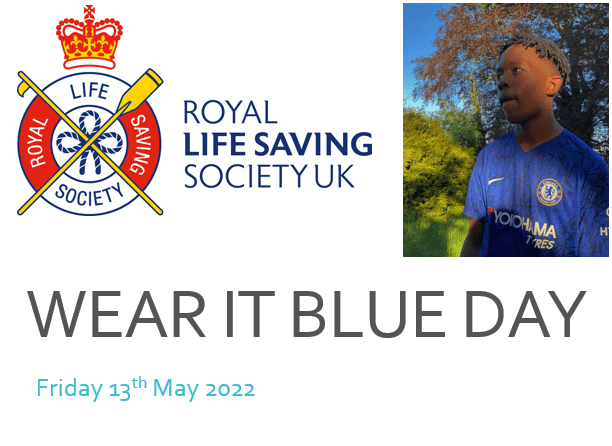 Students from Year 11 have organised a charity day for Friday 13th May to promote water safety in memory of an ex-pupil Thando Ndlovu who tragically drowned last July.
I will be delivering an assembly that students have helped create on Monday 9th May to the whole school explaining how the charity day will work. Students and staff are encouraged to add as much blue to their usual uniform as possible. The Year 11 team will be selling blue ribbons for 50p during the week if pupils would like to show their support for the day in this way. Although we appreciate jeans are often blue, these are not acceptable and it is not a non uniform day – unless pupils have a blue onesie that can go over their usual uniform!
The Year 11 team have collaborated with the Royal Lifesaving Society UK charity as the chosen charity of the Ndlovu family. If you are in a position to donate to the charity, the Year 11 team will collect the donations during tutor time on Friday 13th May.
I am so proud of the Year 11 students that have helped organise this and I can't wait to see lots of staff and pupils 'wearing it blue' to support the day.
Mr T Howard
Head of Year 11